Used Mercedes A Class Parts For Sale
Find parts from Mercedes A Class Stripping For Spares
Looking For Mercedes A-Class Spares?
Do you own an A-Class Mercedes Benz? We have almost any part you need for your vehicle. We also specialize in offering spares for this specific model. What kind of Mercedes spares are you looking for? Our company provides engine parts, auto body parts, electrical parts, and much more! Some of the most popular sellers include complete engines, manual gearboxes, front bumpers, alternators, gear selector modules, headlamps, air conditioner pumps, doors, and windshields. There are several other used replacement parts we offer. They should fit all W168, W169, and W176 Mercedes Benz models.
Buy used or spare parts from us, and save your time and money. The hassle of sourcing them from an agent can be tedious. Get the same part at an affordable price here.
Why Buy Used Mercedes A Class Spares
Secondhand and used car parts, (or spares), usually originate from vehicles involved in an accident. These cars are written off. On several occasions, vehicles involved in an accident mostly suffer from cosmetic damage. Most of the time, the vehicle's interior operating systems are fully intact. Once our lot receives a vehicle like this, we follow a process known as dismantling or stripping. Each precious part is carefully removed and cleaned. The outer shell is all that is left. They are then tested and re-packaged. We want to make sure you receive the highest quality Mercedes parts.
Are you looking for used parts somewhere else? We can offer you the same original parts at a discounted price. You will pay a cheaper price because ours have been salvaged from damaged vehicles. However, you won't be sacrificing quality. Our parts are all fully functional. A qualified team of professionals tests each one diligently.
Mercedes W168 Spares
This 4-cylinder subcompact Mercedes Benz was introduced in 1997. Over 1 million models have been sold since its release. In the majority of instances, you'll find that buying used w168 parts is actually a much cheaper opportunity versus when you buy straight from regional Mercedes benz agents and repair companies. Mercedes-Benz automobiles, particularly those in later generations, repeatedly are ranked very really expensive cars to fix. By acquiring second hand parts, however, anybody can encounter used parts at a lower price, while not giving up upon caliber.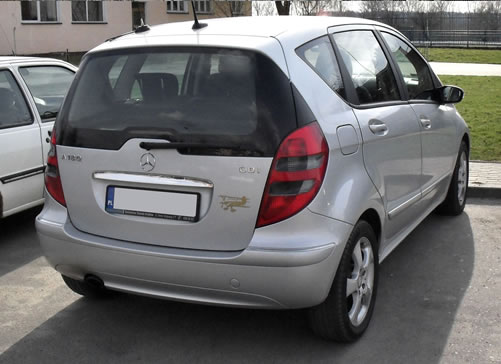 Mercedes W169 Spares
With its launch in 2004, this Mercedes Benz hatchback featured anti-lock brakes and electronic stability control. It is spacious and provides bonded joints, selective dampening, and limited fuel emissions. In most circumstances, you'll see that obtaining used w169 parts and spares is a less costly way to go than when you purchase directly from regional Mercedes benz companies. Mercedes-Benz automobiles, particularly those in modern generations, always are very costly cars to fix. Through the process of purchasing second-hand spare parts, nevertheless, anybody can buy used spares at a lower price, while not minimizing on high quality.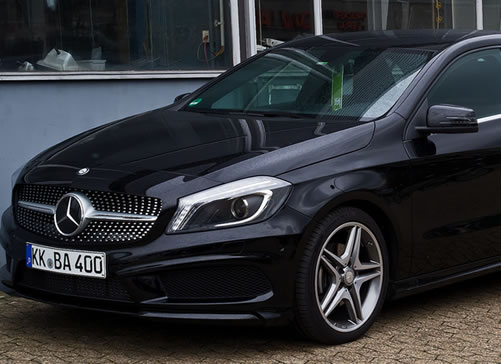 Mercedes W176 Spares
This 4-cylinder model is a family-friendly vehicle. It was released in late 2012 with features like an adaptive brake assistant and a radar-based collision warning system. In almost all scenarios, you'll see that purchasing used w176 spares is really a less costly answer than if you had to buy directly from local Mercedes benz retailers. Mercedes-Benz cars, in particular those in more sophisticated generations, repeatedly rank as high-priced automobiles to fix. As a result of purchasing second-hand spares, though, it is possible to purchase spares at a discount, with no compromising in quality.
Previous A-Class Part Requests
from_name

name_to

Year

Model

message

Submitted

Wesley

Sales

WDB1681322J815211

Hi need a price on a steering angle sensor for A190 mercedes

2020-12-21 13:47:16 +00:00

Lana Muller

Sales

2003

WDB1680332J995519

Looking for a turbine speed sensor
Merc A160
Series name W168

2020-12-17 08:36:43 +00:00

marius

Sales

2001

wdb1680332j658260

hi i am looking for a indicator switch and altenator for merc a160 w168

2020-12-14 04:13:21 +00:00

Johan

Sales

2003

W168

Quote on alternator

2020-11-25 19:12:06 +00:00

Mohamed

Sales

2009

123456

Front driver seat handle to adjust seat.

A180
W168

2020-11-21 12:47:17 +00:00

Dylan

Sales

2003

W168

Left side skirt on a long wheel base A160 measuring 1.9m

2020-10-05 16:39:32 +00:00

Daphne

Sales

2002

WDB1680332j865165

Electric window switch

2020-10-01 05:49:15 +00:00

Michelle Jacobs

Sales

2001

WDB1680322J610031

Hey im urgently looking for a steering angle sensor for a a190 w168

2020-08-05 10:07:04 +00:00

Abdulrahman

Sales

2001

W168

Dashboard trim

2020-02-09 05:43:06 +00:00

Pravin Takoorparsadh

Sales

2002

WDB1681332J762915

I am looking for the right back door molding for a 2002 Mercedes benz a160 w168 avantgarde.

2019-12-27 17:30:50 +00:00

Ruan

Sales

2001

WDB1680332J623558

Quote on a new or reconditioned W168 engine.

2019-12-12 06:20:31 +00:00

ricardo

Sales

2000

WDB1680332J489641

hi i am wanting pricing and availability on the following items please
O2 sensor
airflow meter
A160 Auto

2019-10-25 11:24:13 +00:00

Linda Mwazozo

Sales

2001

W168

Looking for steering angle sensor Mercedes A190 W168

2019-09-17 18:01:50 +00:00

EUGENE

Sales

WDB1681332J887743

A160/W168
BRAKE MASTER & STEERING ANGLE SENSOR

2019-09-03 11:04:07 +00:00

Dries

Sales

2001

WDB1680332J647950

Need "antenna holder" situated rear of rooftop.
2001 A 160 W168
Thanks

2019-08-12 07:37:29 +00:00

Peter

Sales

2001

W168

Manual gear sister cable

2019-07-29 14:08:00 +00:00

Calvin

Sales

2001

WDB1680332J626635

I am looking for 2001 Mercedes A160 W168 petrol manual lockset.

2019-06-28 03:41:26 +00:00

Riaan Myburgh

Sales

2001

WDB1680332J656226

AIR MASS METER / ECU

2019-06-11 09:01:59 +00:00

Hannelie Wessels

Sales

2003

wdb1680332j53535583

Hi
Looking for a A160 W168 model automatic gearbox...
Can you give me a price?

2019-06-05 12:40:38 +00:00

Abel Ntuli

Sales

2003

WDB1680332J988871

Looking for a power steering pump for the automatic W168.

2019-04-15 11:56:41 +00:00