Used Mercedes B Class Parts For Sale
Find parts from Mercedes B Class Stripping For Spares
Looking For Mercedes B Class Spares?
We are a specialized Mercedes scrap yard in South Africa, and we have numerous parts for various Mercedes Models including the Mercedes B Class. We also supply parts from the small compact A Class Mercedes to the larger S Class Models. No matter if you need engines, front bumpers, alternators, or gear selectors, you can find them all in our place. We are specialized in many Mercedes B Class parts and we offer a broad selection of completely accurate car parts. You can also find indicators, wind screens, headlamps, manual gearboxes and all other parts that are important for Mercedes B Class models. With our selection, we are sure you'll find what you need.
Why Buy Used Mercedes B Class Spares?
Our operation is known as dismantling or stripping. It is a process of collecting spares from damaged cars after accidents and collisions. Many car parts in this situation remain untouched and completely operative. That's why we collect them and sell them to you at affordable prices. You can get the part for any car, while paying a very low price. That's the biggest advantage of our service.
How to know the car part is undamaged? With special inspection. When the car is taken from accident, it goes through the detailed process of stripping. This way, the car parts are carefully cleaned, tested and ready to serve in other cars. We make a selection of only completely accurate car parts that can last for a long time afterwards. In most situations, the car is only cosmetically damaged, but the inner parts are undamaged. That's the perfect opportunity to get the part from our service. Instead going to the official dealer, you can save a lot and get the equally accurate part for your vehicle. In this case, you get it at significantly lower price, while the quality is guaranteed.
W245 Mercedes Spares
The first generation of Mercedes-Benz B-Class is known as W245, and the most visible distinction from other models is based on a parabolic rear suspension, along with a sandwich floor construction that gives additional design boost known only in these Mercedes B Class models. In virtually all instances, you will notice that choosing used W245 Mercedes parts and spares is a much cheaper answer compared to if you were forced to purchase directly from regional Mercedes benz agents. Mercedes automobiles, especially those in more recent models, without fail rise among the most highly-priced cars to repair. By purchasing used spares, nevertheless, you can encounter benz spares at a discount, without ever giving up upon quality.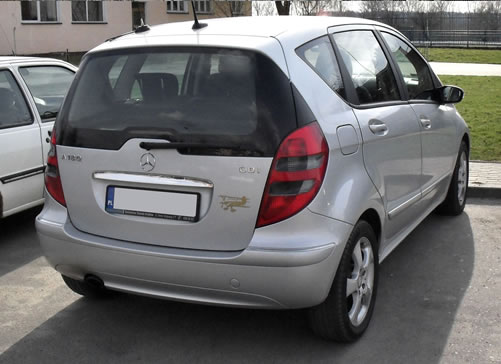 W246 Mercedes Spares
Most car lovers know that W246 is the second generation of Mercedes-Benz B-Class. The main distinction here is visible in drag coefficient that was lowered, mainly because of intention to get more interior space. At the same time, the safety system was upgraded to a more adaptive cruise control and more manageable brake systems.
Both B Class generations are equally interesting and highly popular among fans. That's why the demand for spare parts is huge, and here, we offer the solutions you need the most.
Previous B Class Part Requests
from_name

name_to

Year

Model

message

Submitted

Hein Venter

Sales

2013

wDD2462432J177367

Looking for left side skirt

2019-06-20 09:39:46 +00:00

Firoz Abram

Sales

2013

WDD2462432J127850

Look for an alternator for this 2013 w246 Mercedes b200 BE

2019-03-28 20:00:32 +00:00

Sam

Sales

2011

Wdd2452322j733351

Hi sir/madam I am looking for aircon pump and Wright CV joint outer

2019-03-25 18:03:58 +00:00

Sean

Mercedes

2014

WDD2462442J225093

Looking for the chrome piece that surrounds the solid badge of the Mercedes w246. or the full badge.

2018-02-12 07:46:46 +00:00

Simon

Mercedes

2013

2013 B200 CDI W246

Looking for ECU
A6519007600
A6519010601
CRD3.40 OM651

2017-07-10 19:30:59 +00:00

Simon

Mercedes

2013

B200 CDI W246

I need
Front bumper
Left and right head lights
Left and right fog lights
Left and right fenders
Bonnet
Fuse box holder
Air filter holder and pipes
Left rear view mirror
Aluminium across engine
Front cluster with airbags intact

2017-05-03 23:13:38 +00:00