Used Mercedes E Class Parts For Sale
Find parts from Mercedes E Class Stripping For Spares
Are you looking for Mercedes Benz E Class Parts?
It needs no further introduction because the Mercedes-Benz E-Class is undeniably popular all over the world. This German-manufactured vehicle was patronized all over the world for the past 5 generations. Records show that this best selling E Class model of Mercedes Benz has sold over 13 million units worldwide.
Mercedes Benz parts are usually expensive and buyers who needed these parts are having a hard time procuring the item. This is where our company steps in. We offer buyers used Mercedes Benz E-Class parts at a very affordable price. We are a South-African based company that specializes in stripping old and used parts of Mercedes Benz vehicles. We can provide our customer's Mercedes Benz E class parts like engine, electrical or body parts, you name it, we got it!
Why buy Used Mercedes E Class Spare parts?
Second-hand spare parts are usually from accident-damaged cars. We have a process called Dismantling, wherein a car stripped to its shell and then every part is taken out. These parts will be cleaned and tested before re-packaging. After that, it is ready for use as a good quality spare part. These used car parts are guaranteed to have an excellent condition when it is being sold. Buyers can get these spare parts from us at a very reasonable price since it has been already used. It is economical and cheap, compared to buying a new car part. Buying used spare part is practical and it is still the best option for car owners.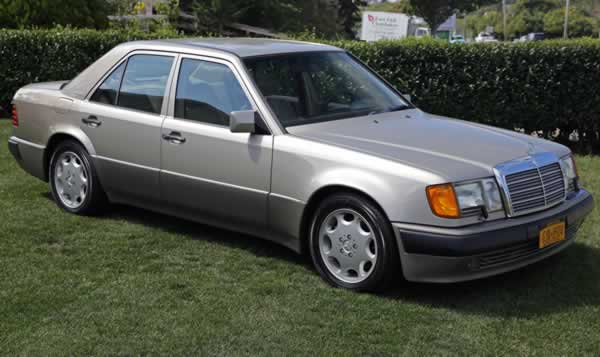 W124 Mercedes Spares
The W124 was launched n 1984 and it was the third car to use the company's new design theme. In most occasions, you will notice that choosing used W124 Mercedes Benz parts is actually a less costly way to go rather than when you buy straight from neighborhood Mercedes agents and service centers. Mercedes-Benz cars, specifically those in more sophisticated series,  are extremely highly-priced vehicles to fix. Basically by acquiring second hand spare parts, however, you are able to encounter Mercedes parts at a lower price, while not minimizing on quality.
W210 Mercedes Spares
The second generation W210 was introduced in 1995 and was face-lifted in 1999, improving its physical look and mechanical properties. In the majority of instances, you will find that buying used W210 Mercedes parts is definitely a much cheaper answer versus whenever you purchase from regional Mercedes agrents and service centers. Mercedes-Benz automobiles, particularly those later models, always are ranked the most pricy automobiles to repair. Through the process of purchasing pre-owned spares, however, anybody can buy car parts at a discount, without any jeopardizing on the quality.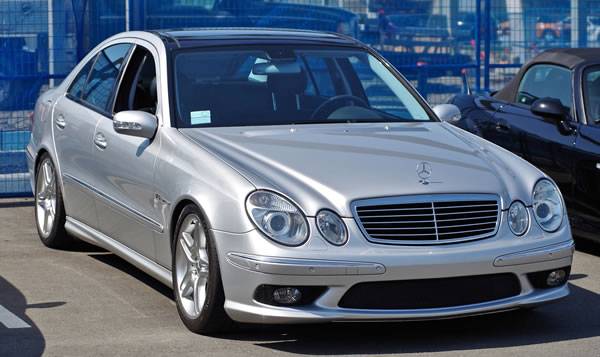 W211 Mercedes Spares
The third generation W211 E-Class was face-lifted in 2006. This is done for the 2007 model year. Quality and technical issues were improved during this time. In just about all occasions, you will notice that obtaining used W211 Mercedes parts is a less costly solution rather than whenever you purchase from regional Mercedes benz agrents and service centers. Mercedes-Benz cars, in particular those in latest series, repeatedly rise some of the most really expensive automobiles to repair. With purchasing second hand parts, however, one can buy spares at a lower price, without ever lowering upon quality.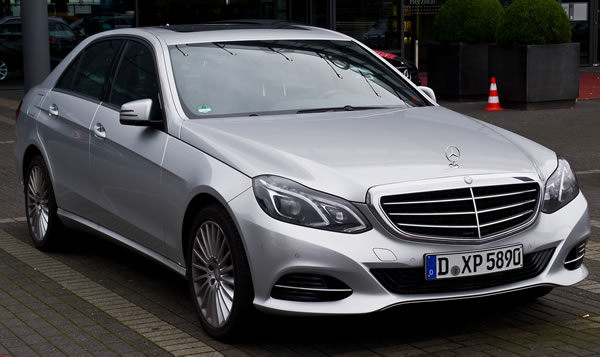 W212 Mercedes Spares
In 2009, the fourth generation W212 replaced the W211 as the new 2010 model. The said model has more safety features and a more intricate design. In most cases, you'll find that obtaining used W212 Mercedes parts and spares is actually a less costly alternative versus whenever you buy straight from neighborhood Mercedes agrents and service centres. Mercedes-Benz automobiles, especially those in recent series, without fail rise one of the most costly cars to repair. By purchasing second hand spares, however, you're able to buy parts at a discount, while avoiding giving up on caliber.
Previous  E Class Part Requests
| from_name | name_to | Year | Model | message | Submitted |
| --- | --- | --- | --- | --- | --- |
| Lawley | Sales | 2005 | W211 | Hi, I'm looking for pressure reservoir for W211 Merc. 112 engine part no: A005 431 72 12 01 | 2019-07-22 22:32:18 +00:00 |
| Gert Filmalter | Sales | 2004 | 11294931788740 | I am looking for a second hand sensotronic brake control unit for brake system and price please | 2019-07-20 15:40:39 +00:00 |
| steven govender | Sales | 2005 | e200 w211 | Hi looking for sbc pump | 2019-07-05 20:22:08 +00:00 |
| Norman Immerman | Sales | 2002 | WDB2110612A098183 | I NEED A HYDRAULIC UNIT MERC E240 2002 YEAR | 2019-07-05 07:59:15 +00:00 |
| Akab | Sales | 2003 | WDB2110162A145559 | Can you please help me with the SBC unit and it's price. I need it urgently. Thank you | 2019-06-10 20:30:18 +00:00 |
| Zayne | Sales | 2006 | WDB2110612A760017 | Hi, I need an SBC Unit please. Thanks | 2019-06-08 11:19:26 +00:00 |
| Benedict | Sales | 2002 | W211 | Hi, I am looking for an ABS control unit for a 2002 Mercedes Benz E270 CDI. | 2019-05-21 16:43:05 +00:00 |
| Jonas Charlie | Sales | 2006 | WDB2110562A893964 | May you please assist in getting me SBC hydraulic unit pump and the price | 2019-04-22 13:37:03 +00:00 |
| Sandiso | Sales | 2002 | WBD2110612A190544 | Hello I'm looking for front upper and lower control arms for a Merc w211 E 240 and also the ESP unit , please respond with prices of new and if possible used parts prices | 2019-04-16 09:18:17 +00:00 |
| ebie | Sales | 2007 | w211 | fuel pump price please.thanks | 2019-04-02 10:59:23 +00:00 |