Used Mercedes S Class Parts For Sale
Find parts from Mercedes S Class Stripping For Spares
Looking For Mercedes S Class Spares?
Whichever spare part of this luxurious car you need, we are able to supply you so you can have your car back on the road. Be it the entire body part, engine parts or the electrical system don't hesitate to reach out to us for your needs. In our stock, we have a range of spare parts from the different generations of the Mercedes Benz S-Class.
We have manual gearboxes, engines, gear selector modules, doors, windscreens, alternators, air conditioning pumps and many more. Our stock comprises of both new and used spare parts for different models of Mercedes Benz S-Class such as W126, W140, W220 and W221 models.
Why Buy Used Mercedes Parts?
Most of the spare parts come from smashed cars or those vehicles damaged due to an accident and then declared written off. Basically, this is our main source of spare parts for various Mercedes models including the Mercedes-Benz S-Class.
When an accident damaged car is brought to our yard, we use the process known as dismantling and stripping. The process involves stripping the car of its major parts to remain with its shell. Every single part is carefully detached and then cleaned well before testing to ascertain its condition. Later, the parts are repackaged in readiness for use on other cars.
The reason for stripping and dismantling a car damaged in an accident is that the outer part is usually damaged but the internal parts are always intact and functional. Essentially, if you purchase a used spare part for your car, you stand to have an original part that you can always have your trust in.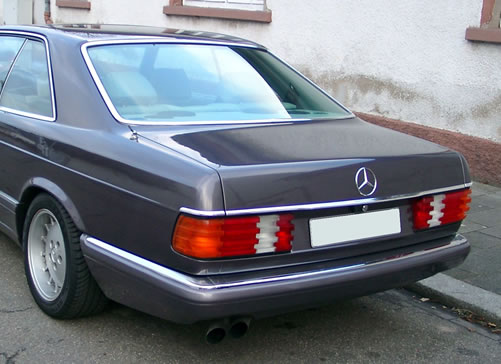 Mercedes Benz S-Class W126 Spares
The W126 is one of the S-Class luxury cars produced by Mercedes-Benz. The cars were first manufactured between 1979 and 1992 where this model succeeded W116 series. In fact, the W126 was the second generation to have that state of the art design, the Sonderklasse or the "Special Class. The car had many innovations including safety seat belts among others.
In almost all cases, you'll find that buying used W126 Mercedes parts and spares is a much cheaper option than when you buy directly from local Mercedes dealers and service centres. Mercedes-Benz vehicles, especially those in newer series, consistently rank among the most expensive cars to repair. By purchasing used spares, though, it's possible to find Mercedes parts for less, without compromising on quality.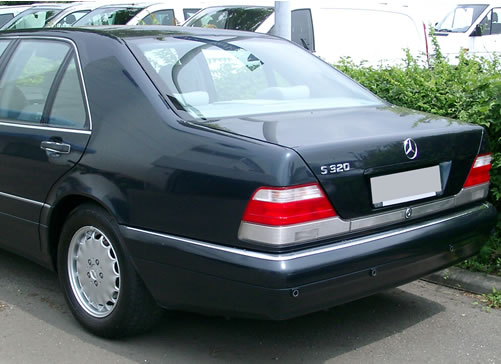 Mercedes Benz S-Class W140 Spares
This is a series of the flagship cars produced by the German vehicle company, Mercedes-Benz from 1991 to 1998. The W140 S-Class was designed with many safety innovations that are being used today in other types of cars starting from the braking system, electronic stability program, and automatic windscreen wipers among others.
In just about all instances, you will find that purchasing pre-owned W140 Mercedes Benz spares is really a less expensive alternative compared to when you purchase from neighborhood Mercedes benz retailers and repair centers. Through buying pre-owned spare parts, however, you can get Mercedes benz spare parts at a lower price, with out reducing upon high quality.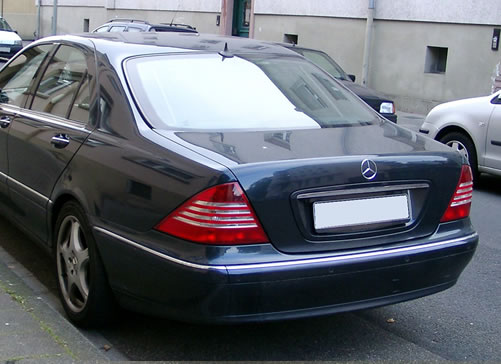 Mercedes-Benz S-Class W220 Spares
The generation, W220 was a flagship sedan for the Mercedes-Benz at the beginning to mid-2000s which produced many models such as North American models and United Kingdom models. The cars in this series were designed with drive train technologies and up-to-date safety standards for comfort and convenience.
In virtually all circumstances, you'll see that getting second-hand W220 Mercedes parts is often a less costly solution as compared to when you purchase straight from regional Mercedes dealerships and service companies.  As a result of acquiring second hand parts, nevertheless, it is possible to buy Mercedes benz spares at a discount, with no giving up in top quality.
Mercedes-Benz S-Class W221 Spares
The first car in this series was first unveiled in 2005 at Frankfurt Motor Show with new and improved features. Among the unique features that the car comes with is the COMAND, which provides settings and controls devices like the sat and stereo.
In nearly all scenarios, you will notice that obtaining used W221 Mercedes parts is usually a much less expensive opportunity as opposed to whenever you purchase straight from neighborhood Mercedes companies and service centers. Mercedes-Benz vehicles, in particular those in more modern series, constantly are ranked very high-priced vehicles to repair. With getting second-hand parts, though, one can possibly purchase Mercedes benz spares for less, without the need of lowering in caliber.
Previous  S Class Part Requests
from_name

name_to

Year

Model

message

Submitted

Potch Glas

Sales

1260392A509899

We are looking for the rear window on mercedes benz w126

2019-07-25 09:49:54 +00:00

Redewaan Coetzee

Sales

W126

1260246A419620

Need a fuel injector

2019-07-04 00:27:30 +00:00

TJ Don

Sales

1984

1260226A018742

I'm looking for a cold start regulator recon or new for a W126

2019-06-25 07:16:55 +00:00

Ben Sedumedi

Sales

1985

1260226A026642

Im lopking for
1.engine and gear box mountings
2.mud flaps
3.two front seats
4.steering box

2019-04-24 15:20:28 +00:00

David Rees

Mercedes

1984

W126generation1

I am looking for a zebrano wood centre console. For ageneration1 car. Automatic gearbox

2018-02-25 11:22:20 +00:00

Henk Bekker

Mercedes

1984

w126

I'm looking for a fuel sender unit and right rear window regulator for a 1984 w126 500SEL Benz.

2018-02-09 09:29:37 +00:00

Pierre Daneels

Mercedes

1982

12602262065756

Looking for a used radiator for 1982 Merc 280SE W126, thanks

2018-01-29 09:13:27 +00:00

Warren Tindall

Mercedes

1987

W126 300SE 1987

I wish to convert my auto 300SE to a 5 speed factory manual. The gearbox number is 717.431. I will need everthing from flywheel to tailshaft. I'm keen, can you help?
Regards, Warren Tindall.

2017-08-25 21:30:13 +00:00